High quality affordable CBD oil is unfortunately not the standard
CBD oil with an optimal balance between natural components is for most people financially out of reach. We are going to change that.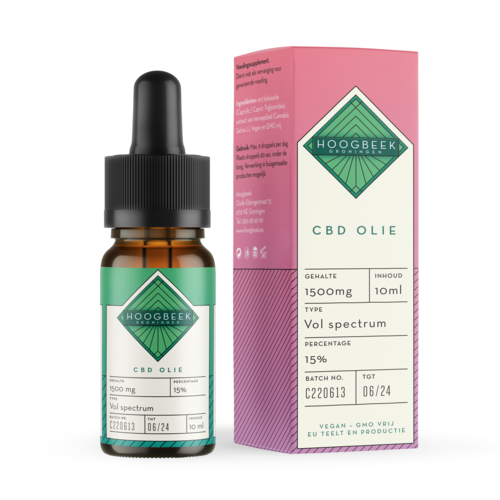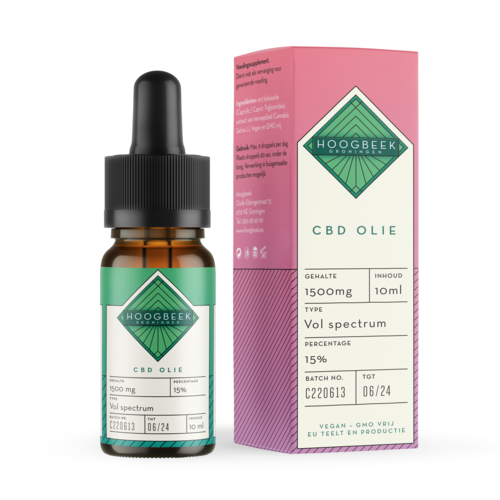 Limbo Liquids
Article code
limbo liquids
Hoogbeek CBD oil with a high concentration of active ingredients for efficient dosing at a human price. Free delivery. NOT SUITABLE FOR VAPING
Read more
High quality affordable CBD oil is unfortunately not the standard
About commercially available CBD
After some thorough research we realized that the often mysterious CBD products, like CBD oil, CBD ointment, CBD gummy's and CBD lollipops are hugely overpriced and most often have very little effective content. They follow a CBD trend that has more to do with commerce than actual utility. CBD is not a mysterious cure for all illments, nor does anything that has the name CBD on it do any good just because it contains some amount of CBD. But that there are plenty questionable products on the market doesn't at all mean CBD is a hoax. So, when thinking about trying CBD, one should first get a few things straight. Mainly: What are you using it for, what constitutes a quality CBD product, what dosage should you apply and what can you expect?
No magic potion
First of all, our CBD is a well balanced food supplement, not a medicine. Structural use is important if you want to test whether CBD oil has a structural effect on you. In other words; there is little point in buying a random CBD product, using it once or twice and discarding it as useless because you didn't feel anything. Sounds obvious? Well, read some fora on CBD use and see the comments....
Do your research
But whatever the motivation for trying CBD oil, do some research in order to manage your expectations. There is a lot of anecdotal evidence claimed by individuals, but if you want to get some more controlled and reliable information, it is advisable to read a handful of research papers regarding therapeutic use of CBD as medicine and CBD as a food supplement. There are plenty of accessible papers to read to give you a good idea of the difference in medicinal CBD and commercially available CBD. And yes, often the short summary gives plenty of information on the conclusions. :-) Also there is plenty to read about what constitutes a quality CBD food supplement. If you are going to use CBD on a regular basis for a period of time, it is obviously important that you have a quality product.
In any case, don't just base your conclusions on the claims of retailers (like us). Please read some actual research. 
A good place to start is Pub Med. Type CBD + whatever you would like to know. We found a lot of useful research about CBD as medicine and CBD as a supplement over there. Make sure you make the distinction between supplement and medicine. 
Quality CBD
Quality CBD oil will most likely come from a trustworthy supplier (not from a tourist shop in Amsterdam or, for that matter, any generic shop that has no idea about the contents and possible variations). But most importantly the CBD oil should have a good balance of natural components and have sufficient CBD so that the user doesn't need to take a super high dosage. In that regard, a proper high concentration of CBD (15%) can be relatively a lot cheaper than a 2%, 5% or even 10%. We use 15% because it's the highest CBD concentration one can achieve before you lose the balans necessary to have the natural Cannabis Sativa components interact optimally. This is called the entourage effect. Above 15% the CBD content is increased artificially. And it matters. Quality CBD oil does not mean just more CBD. On the other hand, a low concentration might turn out so expensive in use that applying it structurally with any meaningful dosage is just not realistic financially.
Conclusion
Do it right or don't do it at all. This doesn't only mean optimum quality, but also optimum price so you can maximize dosage without going broke. We researched the different possible CBD blends and concentrations and contracted an established CBD producer to produce to our specifications. Our chosen CBD manufacturer happens to deliver to many established brands that sell in main street shopping chains. It turns out however, that not having stockholders, lawyers and managers to satisfy can make quite a difference on our selling price. We came to the conclusion that doing it right really doesn't have to be so ridiculously expensive...